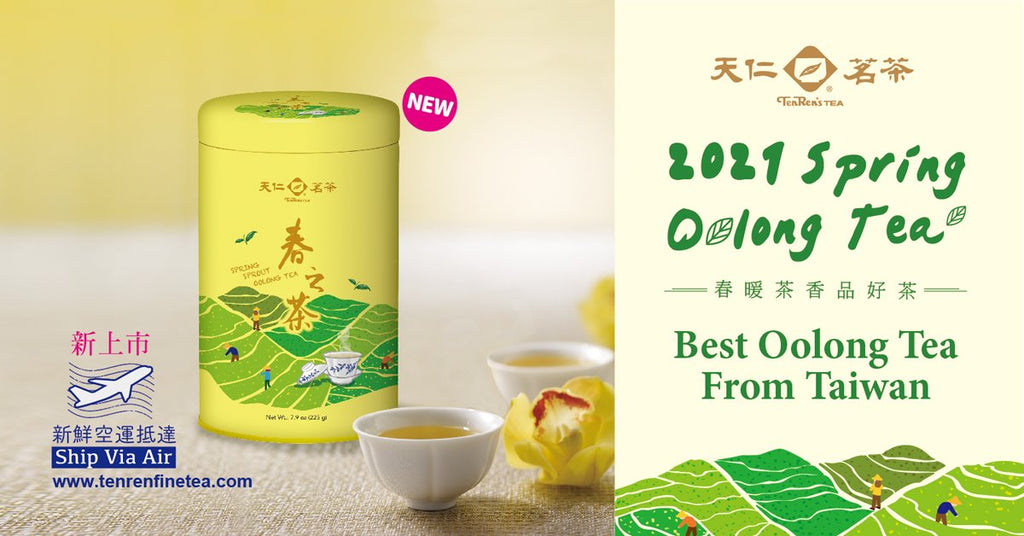 2021 Spring Oolong Tea
Ten Ren Tea's Spring Tea is a special selection of "Green Oolong" that is delivered fresh from this year's spring harvest and has been judged worthy by Ten Ren Tea's tea experts to be this year's Spring Tea 2021. We feature this type of tea once a year and in limited quantities.
Usually ships within 1 - 3 business days if in stock
Soft tannin and sweet long-lasting aftertaste with aromas of the orchids, milky, and a touch of honey and vegetable scent.
Tea color : Bright golden
Fermentation : 30% ~ 35%
Roasted level : Light
Origin : Taiwan
Harvest season : Spring
Net weight : 7.9oz
Dimension : 6.7"x 4.13" x 4.13"
Available for purchase at the following locations:
75 Mott St., New York, NY 10013
135-18 Roosevelt Ave., Flushing, NY 11354
Toll-Free: 1-800-292-2049
---